⚡⚡CONCERNED ABOUT YOUR WATER QUALITY?
💧Make sure to drink clean water!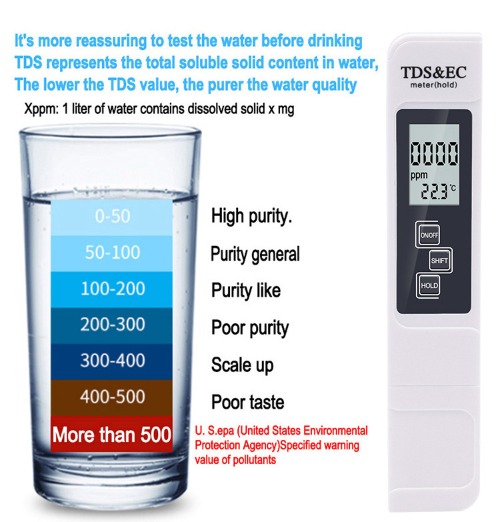 GET YOUR WATER QUALITY READINGS IN SECONDS
THE CLOSEST THING TO LAB-QUALITY RESULTS FROM HOME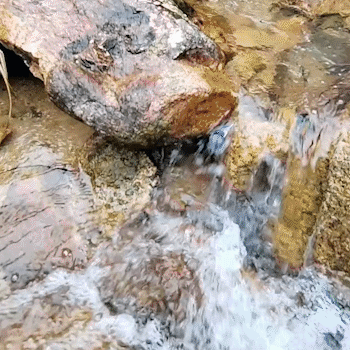 💧【Accurate and liable TDS Water Quality Tester】Bradwigson TDS Water Quality Tester is equipped with high-quality titanium alloy probe, which can respond to the purity of the water quickly by pressing the button. TDS Water Quality Tester can tell you the purity level of solids in the water , and will display it on the screen in ppm (one millionth) To help you identify the quality of the water used for your daily life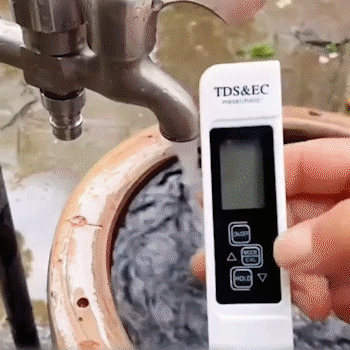 💧【A large backlit LCD screen for easier reading】 Equipped with a large backlit LCD, which is far superior to other instruments to obtain a wider data reading angle, and the screen light is convenient for you to obtain readings at night or in low-light environments.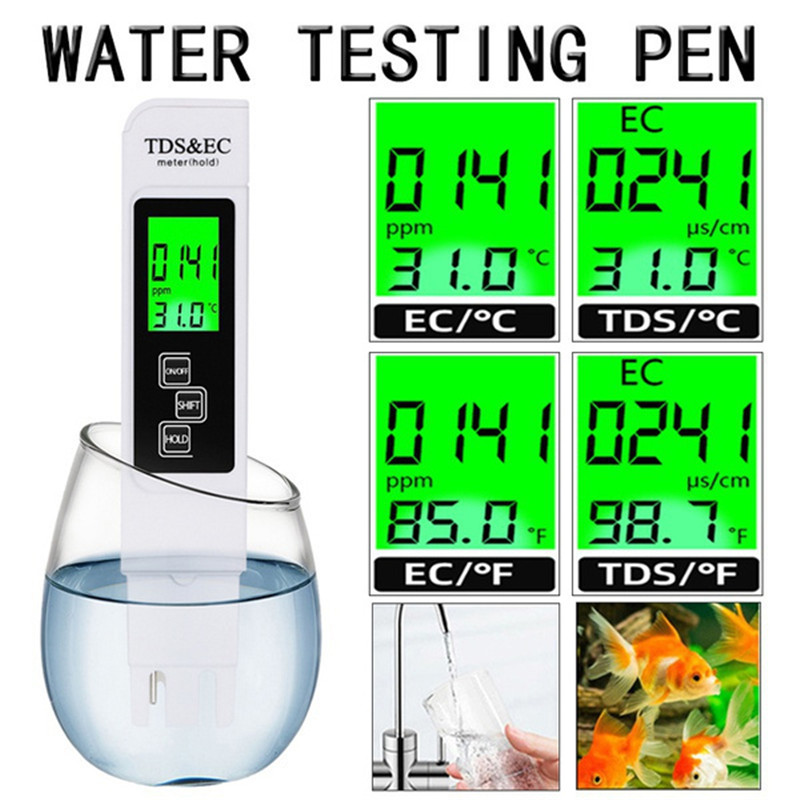 💧【Liquid Thermometer and EC Meter】The liquid temperature test is convenient for you to detect the temperature of the water, and the EC Meter can read the EC value of the hydroponic substrate nutrients and nutrient solution for convenient and fast EC measurement.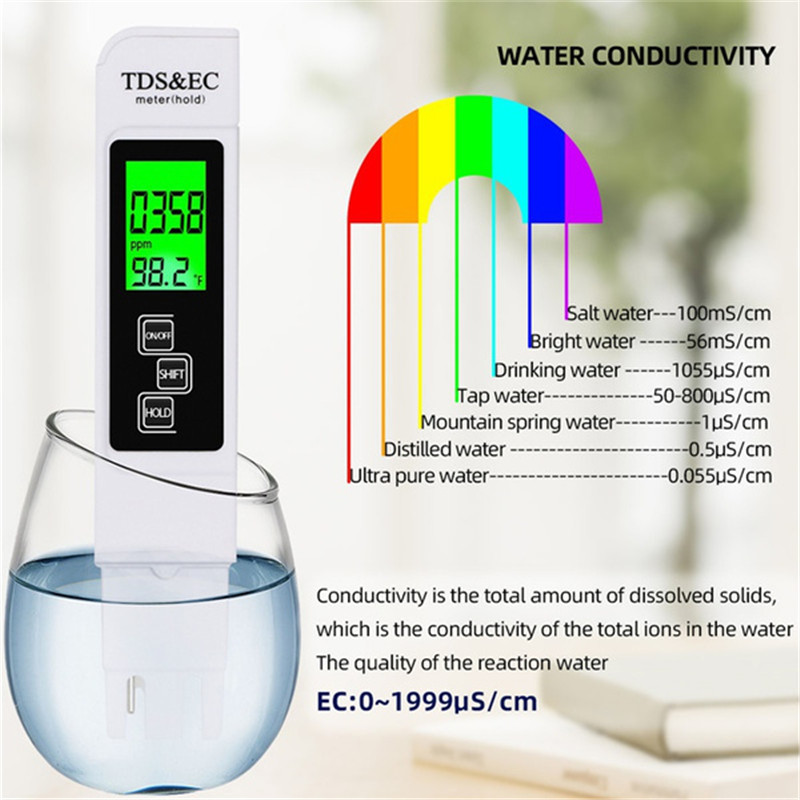 💧【Auto Power Off & Reads last stored data】The ppm meter allows one-click operation. Just turn on the TDS meter and put it into the water gently, press the HOLD button to lock the measurement result for easy reading and recording. The TDS ppm meter will automatically shut down to save battery under the circumstance of no operation for more than 5 minutes. The instrument has a memory function, and it will automatically open the last setting when it is turned on.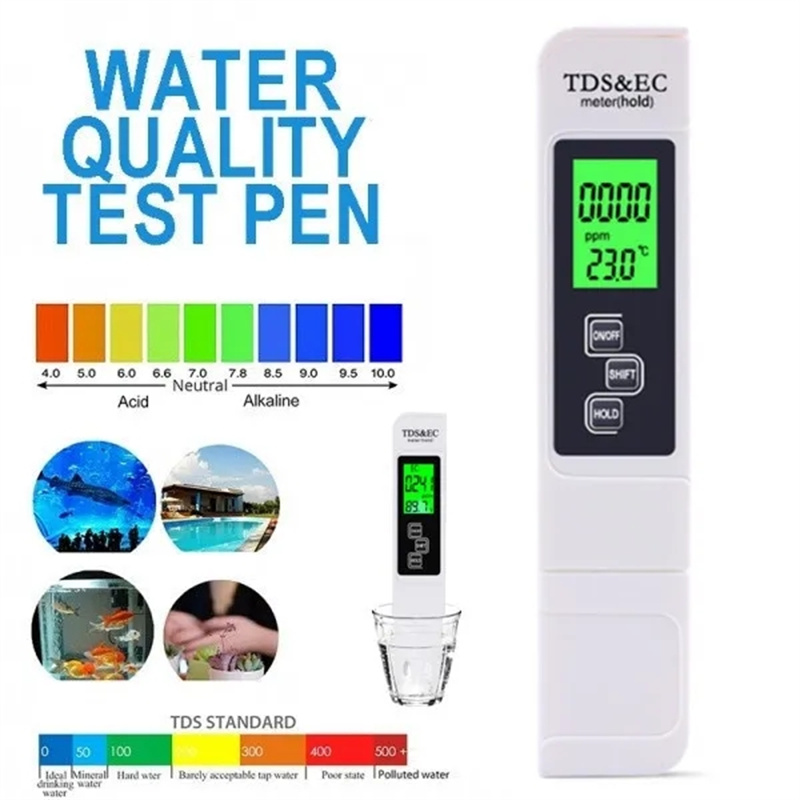 💧【Portable multipurpose and quick use】Just take off the electrode protective cap and put it in about 1 inch of water to get an accurate reading instantly. It is exquisite, lightweight and portable, free of any maintenance, making it suitable for many circumstances, such as home drinking water testing, swimming pools, laboratories, aquariums, RO/DI water filtration and purification, hydroponics, etc. (testing your nutrients ). It is the good choice of water quality tester for your travel, fieldwork beach and camping.
-Conductivity: 0-9990us / cm, TDS:0-9999ppm
-Degree centigrade: 0.1-80.0 ℃
-Fahrenheit: 32.0-176.0℉
-Accuracy: ± 2%
-Material: ABS
-Size: 152 * 31mm
-Battery: button battery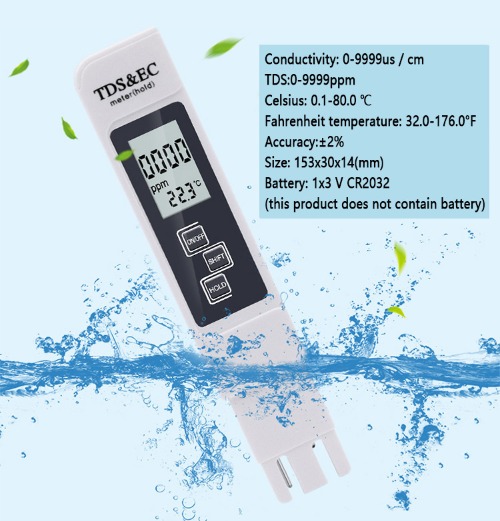 How to use?

Remove the electrode protection cap.
Press the ON/OFF key, place the electrode into the solution to be tested;
After the value is stable, press the HOLD button to take out and reading;
After finished, press the ON/OFF key, wipe the electrode clean, and insert the electrode protection Cover;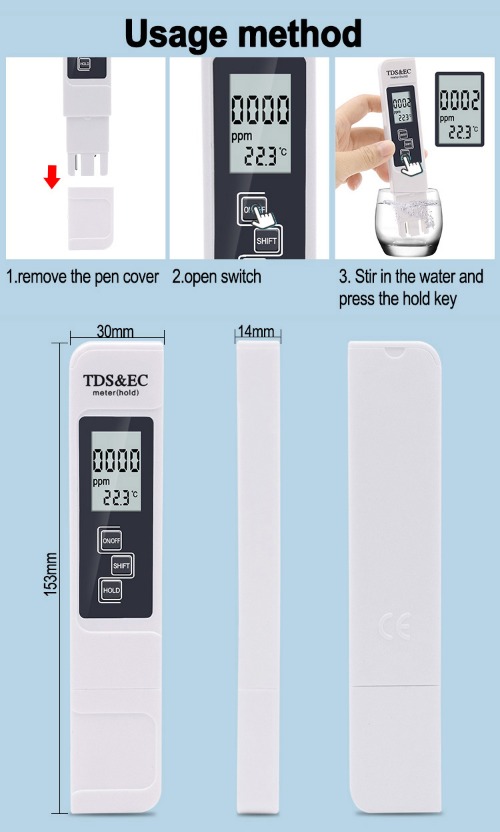 Listing:
1 X Water Testing Pen
1 X Holster